Design Our Sign
G101-3 & Richmond Art Museum are proud to present "Design Our Sign"! Where the kids get to design the next G101-3 billboard!
Students 5th-6th, 7th-8th, and 9th-12th will compete in those age groups to design our next billboard! Open to kids from all schools. Entries will be accepted in the categories of colored, and digital art. If students are drawing please print our the flier below and use the box provided!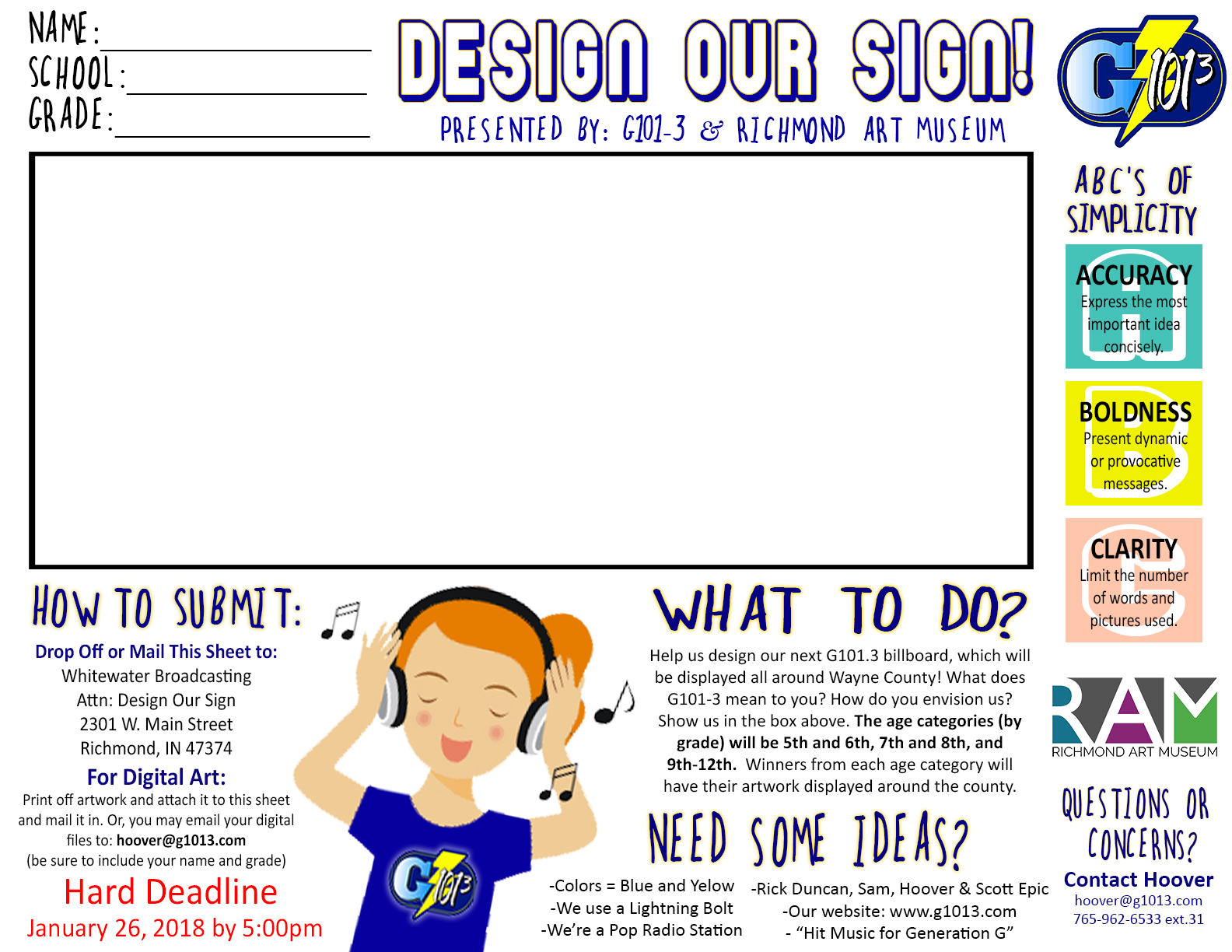 Be creative! How does your child see G101-3? Show us! The #1 design from each age group will featured on FOUR billboards around Richmond!
HARD DEADLINE: 1/26/18 by 5pm
Please mail or drop off art and designs to
Whitewater Broadcasting
Attn: Design Our Sign
2301 West Main Street
Richmond, IN 47374
Digital art may be emailed to hoover@g1013.com
Additional Questions and Concerns?
Contact Hoover.
hoover@g1013.com or 765-962-6533 EXT. 31
GOOD LUCK!