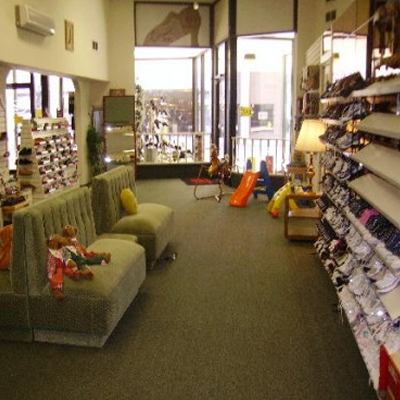 Esmond's Shoes
Gift certificates.
Measurement of your feet to ensure proper fit.
Sales staff with years of experience helping you purchase the right shoe for your needs.
Wide range of sizes and widths.
Ability of our salespeople to help with extra arch pads and cushioning for that custom fit.
Shoes special ordered at no extra charge to the customer.
Doctor prescriptions filled in most cases.